Hello All! We hope you all are safe at your homes during this critical pandemic time. This is the most tough time for all of us where we all are going through various ups & downs & we understand your concern very well. Starting a new business or running the old one that doesn't suit your pocket is just next to impossible. Also, for a long time, we have not provided any discounts on our products. So for helping you to grow your business & and to embellish your online identity, we have come up with FLAT 30% Discount on all SNS Products including Plugins, Themes, Packages, Native Mobile Apps (Android & iOS) & Bulk deals till 3rd October, 2020.
Coupon Code: Sep2020_30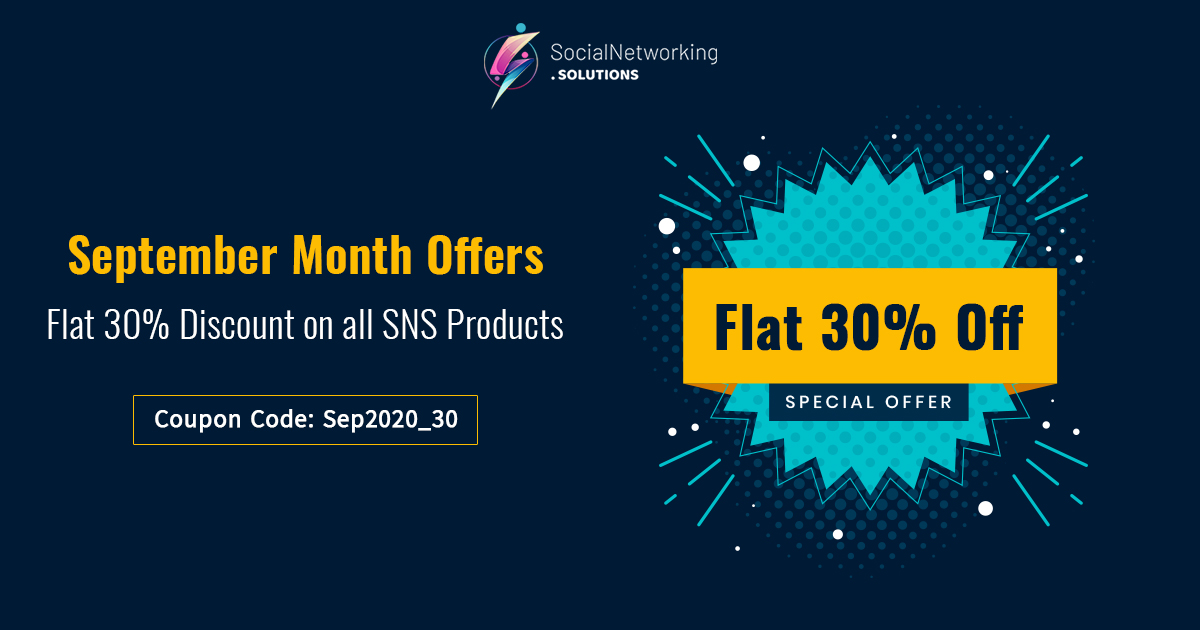 Offer Validity: 3rd October, 2020
Hurry Up! What are you waiting for??
To stay tuned to our latest updates
Follow us on Twitter, Like us on Facebook, Subscribe our Newsletter
For urgent issues reach out to us at:
+91-9950682999 | vaibhav.sesolution