" Let us remember the golden heritage of our country and feel proud to be a part of India."
HAPPY REPUBLIC DAY
Republic day is a day of pride for all the Indian nationals & is celebrated as a remembrance of the day when India officially adopted its constitution after independence from the colonizers. Every year on this day, India gives tribute to its constitution by celebrating it with great enthusiasm, patriotism & respect on 26th January.
So on this 72nd national celebration, we are here to provide you all a great purchase with FLAT 30% OFF on all our SNS Products including Plugins, Themes, Mobile Apps & Bulk Deals till 31st January 2021. Let's move forward to grab this awesome discount to make your website amazing.
Coupon Code: 72ndRepublicDay_30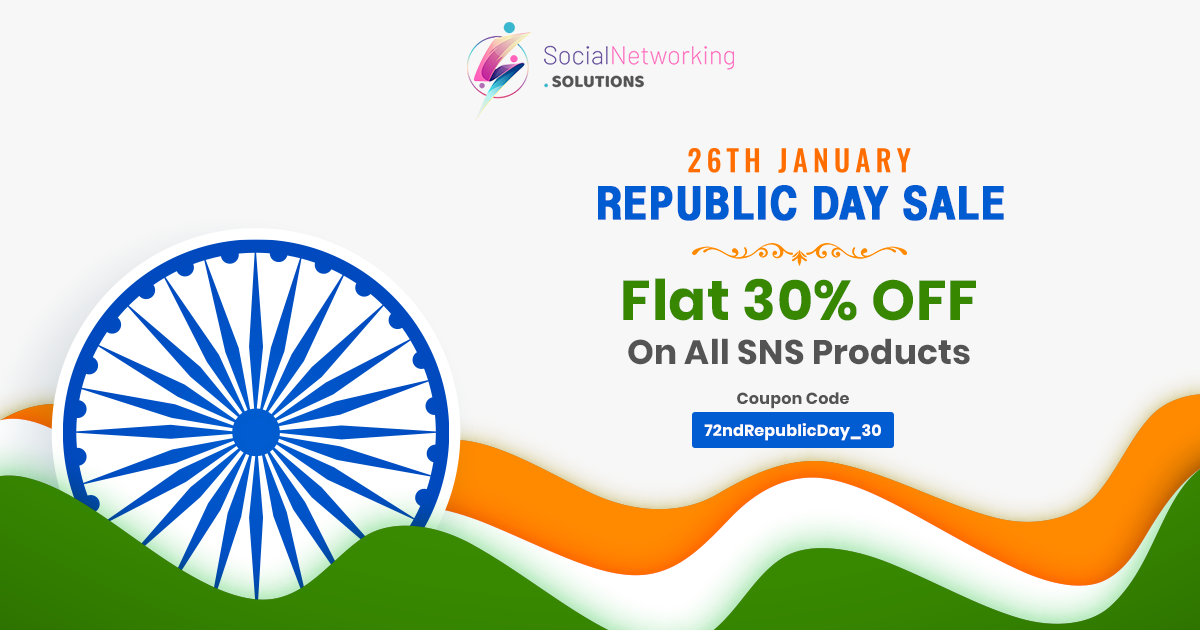 **The offer is valid from 25th January to 31st January.**
GET CONNECTED WITH US !!!
To boost up the relationship between Experts & Clients, SocialEngine has introduced a new section within their community. So, to stay updated with our New releases, Upgrades & Exciting Offers, please join our SocialNetworking.Solutions Group on SocialEngine Community (after signup).
To stay tuned to our latest updates
Follow us on Twitter, Like us on Facebook, Subscribe our Newsletter
For urgent issues reach out to us at:
+91-9950682999 | vaibhav.sesolution