It's Raksha Bandhan festival! Just like the unique bond between a brother and a sister we are also celebrating our bond with you.
We would like to thank you all for your support and trust in our services and products and help us reach in Top 4 position on SE community within so less time. We're also glad to offer a Flat 20% discount on our all the plugins, themes, packs and packages till 8th August, 2017.
Coupon Code: Raksha_Bandhan_2017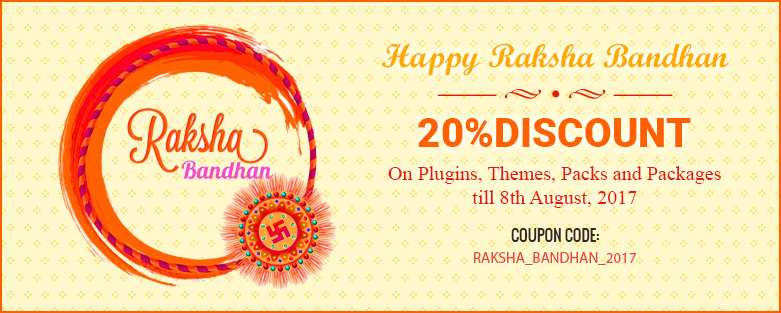 Due to this Holiday season and long weekend, there can be a delay in answering your support queries and resolving issues on your website due to the limitation of our team from 5th August, 2017 to 7th August 2017.
Till then check out some of our latest plugins which will hike your website & multiply your user registrations up to 10 times.
Checkout all the plugins on our DEMO.
Follow us on Twitter, Like us on Facebook
You can subscribe to our Newsletter from the footer of our website.