Mother's Day is perfect for all the women who inspire us. A mother's love is everything. It is what brings a child into this world. It is what molds their entire being. When a mother sees her child in danger, she is literally capable of anything. Our moms are our superheroes and biggest supporters, but we usually don't tell them enough how much they're appreciated.
So on their special day to give them tribute, we want to offer you all Flat 40% Discount on all SNS Products (Plugins, Themes, Native Mobile Apps (Android & iOS) & Bulk deals) till 16th May, 2021.
Coupon Code: MothersDayOff-40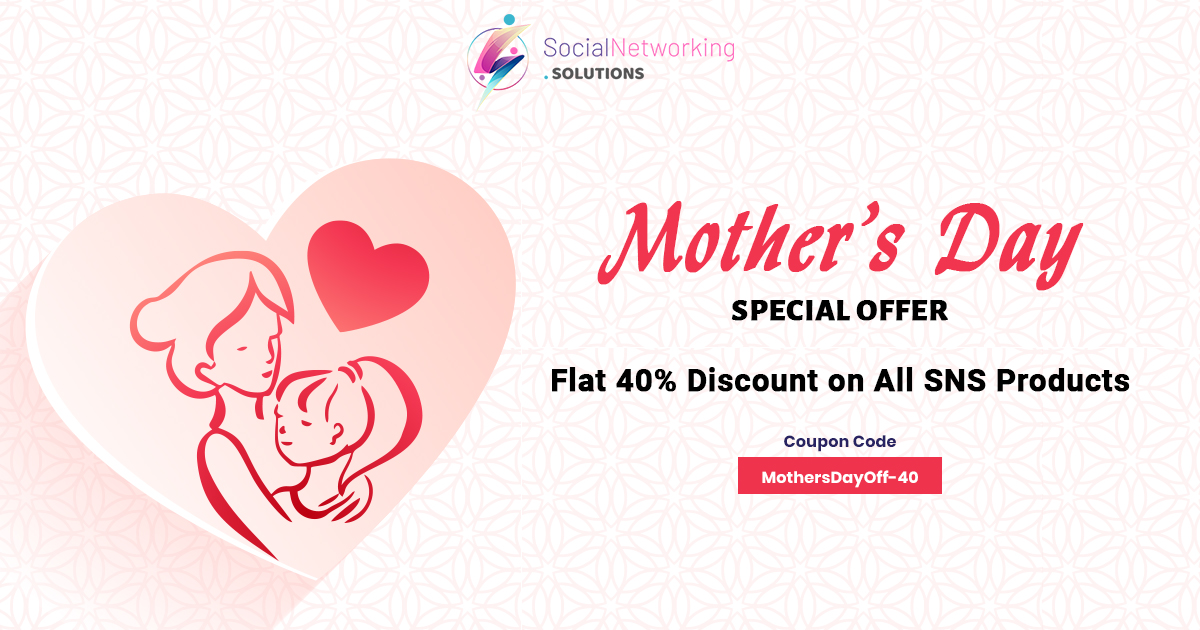 ** This offer is valid till 16th May, 2021 only.**
For any query or doubt, please feel free to contact our support team at support@socialnetworking.solutions
GET CONNECTED WITH US !!!
To boost up the relationship between Experts & Clients, SocialEngine has introduced a new section within their community. So, to stay updated with our New releases, Upgrades & Exciting Offers, please join our SocialNetworking.Solutions Group on SocialEngine Community (after signup).
To stay tuned to our latest updates
Follow us on Twitter, Like us on Facebook, Subscribe our Newsletter
For urgent issues reach out to us at:
+91-9950682999 | vaibhav.sesolution