In India, this year October month is full of festivals, family gatherings and thus Holidays. These days are celebrated here as an indication of victory of good over evil.
We are off on Monday and Tuesday on the occasion of Rama Navami on 10th October, 2016 and Dussehra on 11th October, 2016.
We're glad to announce 20% discount on all our plugins and themes till 12th October, 2016.
Coupon Code: Dussehra2016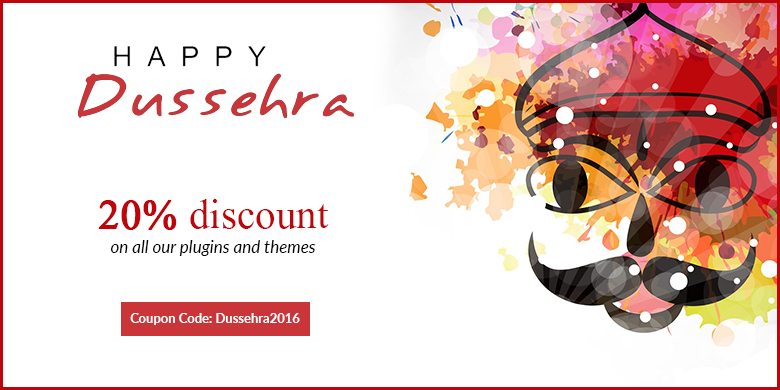 We would be on Holidays to celebrate our Festivals on 11th and 12th October, 2016. There can be a delay in answering your support queries and resolving issues on your website due to the limitation of our team.
** In this month, we would be having another long break from 28th October, 2016 to 1st November, 2016, so we request you to please plan accordingly.
We thank you in advance for your wishes and patience.