Halloween is just around the corner, and saving deals are everywhere.🌟
What do we love about Halloween? Jeepers Creepers, where do we start? From pumpkins to candy, it is first and foremost a day for treats. Magic and excitement abound, and no one is excluded from enjoying a day that is limited only by the imagination.
So this imagination has come into reality with lots of wishes, happiness & good Luck as we are offering Flat 30% OFF on all SNS Products including Plugins, Themes, Packages, Native Mobile Apps (Android & iOS) & Bulk deals till 7th November, 2020.
Coupon Code: HALLOWEEN2020_30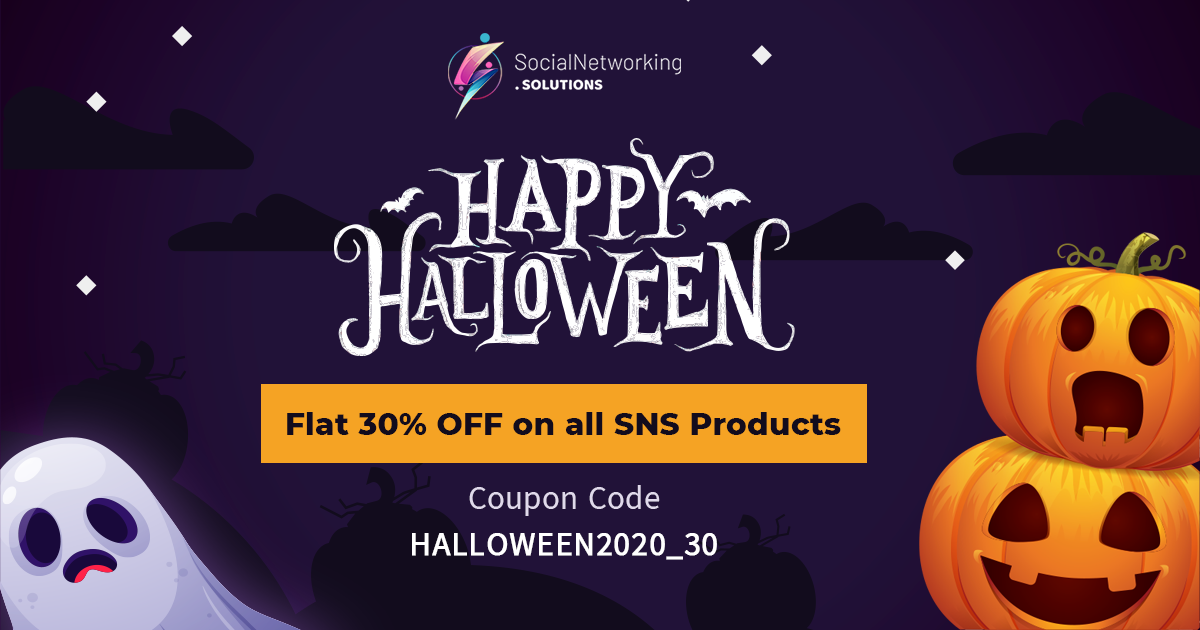 Valid till 7th November, 2020.
Hurry Up! Grab the Offer Now!
To stay tuned to our latest updates
Follow us on Twitter, Like us on Facebook, Subscribe our Newsletter
For urgent issues reach out to us at:
+91-9950682999 | vaibhav.sesolution