Raksha Bandhan is just a few days away to praise the most flawless and honest bond of brothers and sisters. It is the celebration of the special and unconditional love of siblings and is dedicated to siblinghood.
Just like Raksha Bandhan, we are also celebrating such an honest & special bond with all our clients by providing Flat 30% Off on all SNS Products including Plugins, Themes, Packages, Native Mobile Apps (Android & iOS) & Bulk deals till 5th August 2020.
**Use Coupon Code: Rakhi2020_30**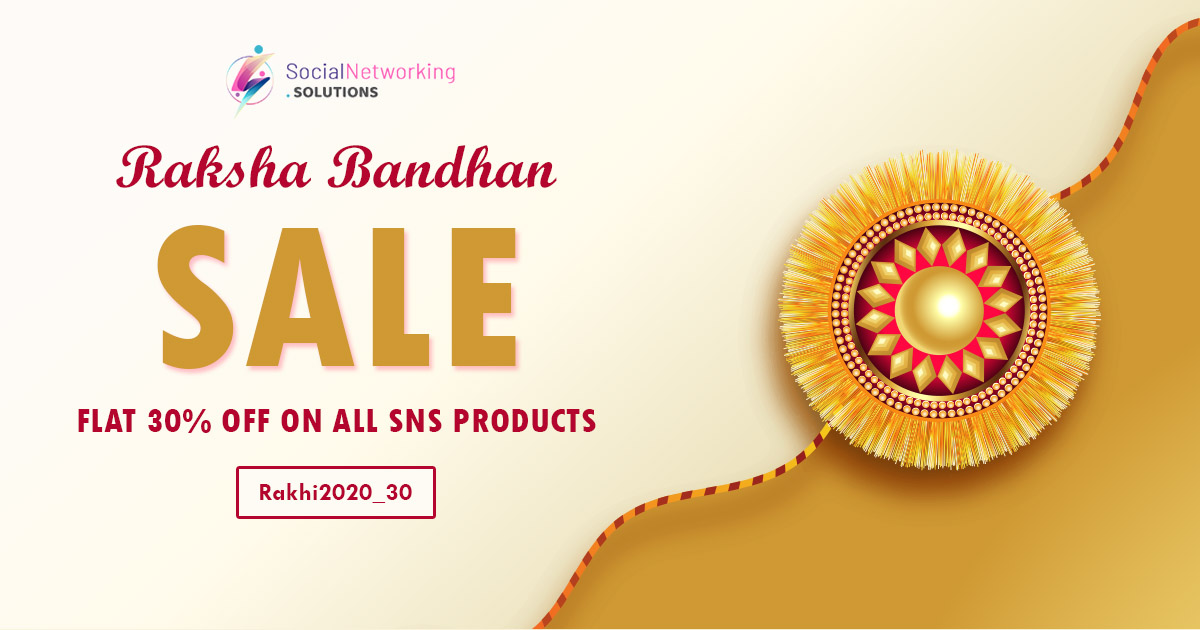 Due to this Holiday season and long weekend, there can be a delay in answering your support queries and resolving issues on your website due to the limitation of our team from 1st August, 2020 to 3rd August, 2020.
Till then, checkout our all Plugins at Demo.
To stay tuned to our latest updates
Follow us on Twitter, Like us on Facebook, Subscribe our Newsletter
For urgent issues reach out to us at:
+91-9950682999 | vaibhav.sesolution