We're glad to offer Flat 10% discount on all SNS products (including Plugins, Themes, Mobile Apps, Packages & Bulk deals), adding to the ongoing SocialEngine 10% discount till 30th June 2021.
Coupon Code: SNS10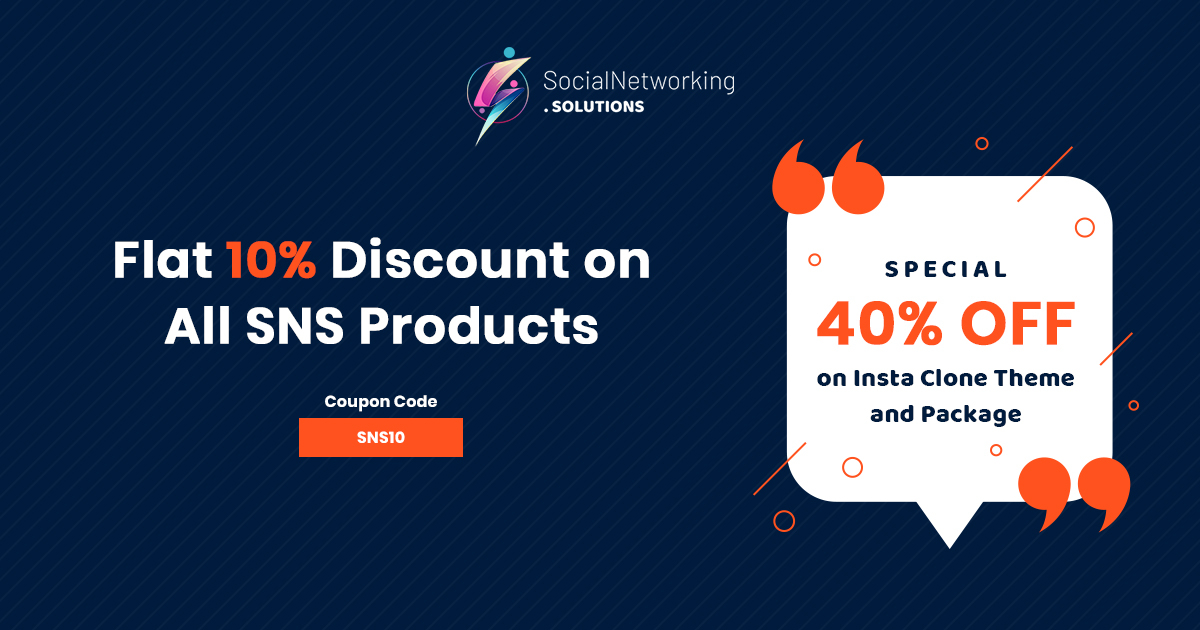 In addition to the flat 10% off on all SNS products, we are glad to announce that Insta Clone Theme and Insta Clone Package, both are already available at Flat 40% discount on the website.
GET CONNECTED WITH US !!!
To boost up the relationship between Experts & Clients, SocialEngine has introduced a new section within their community. So, to stay updated with our New releases, Upgrades & Exciting Offers, please join our SocialNetworking.Solutions Group on SocialEngine Community (after signup).
To stay tuned to our latest updates
Follow us on Twitter, Like us on Facebook, Subscribe our Newsletter
For urgent issues reach out to us at:
+91-9950682999 | vaibhav.sesolution