Hope you all are doing great! It's time to fall back for savings! So we thought why not to share this exciting fall time roll back with you all by revealing some extremely exciting news which vanishes your worries & makes your shopping more worthful & affordable.
We SNS are providing Flat 25% Off on all SNS Products till 8th November, 2019 which you can avail anytime, anywhere using our exclusive Promo Code mentioned below.
This sale applies on any Product of SNS (Plugins, Themes, Bulk Deals, Native iOS & Android Mobile Apps). So Let's jump on the exclusivity bandwagon and get your hands on something special before you missed out.
Valid Till 8th November 2019.
Coupon Code: Fall_Back_Savings_25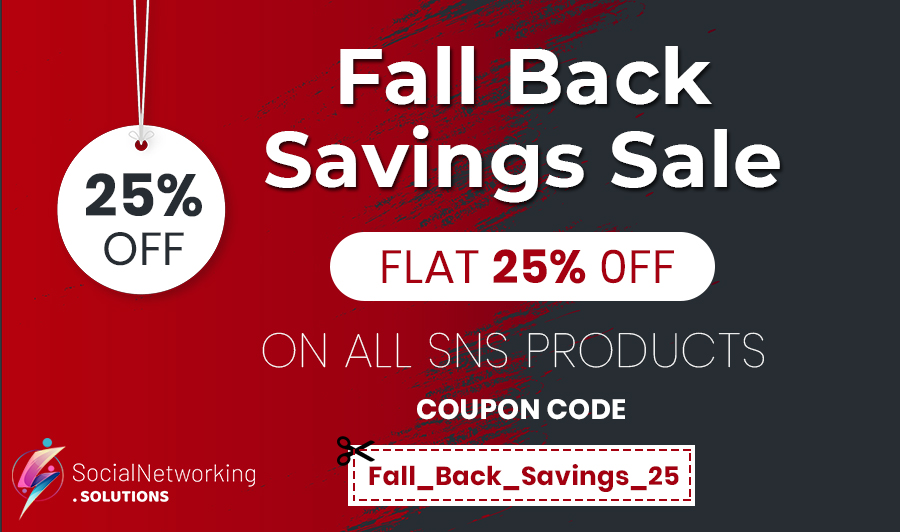 Checkout all the plugins on our DEMO
To stay tuned to our latest updates
Follow us on Twitter, Like us on Facebook, Subscribe our Newsletter
For urgent issues reach out to us at:
+91-9950682999 | vaibhav.sesolution