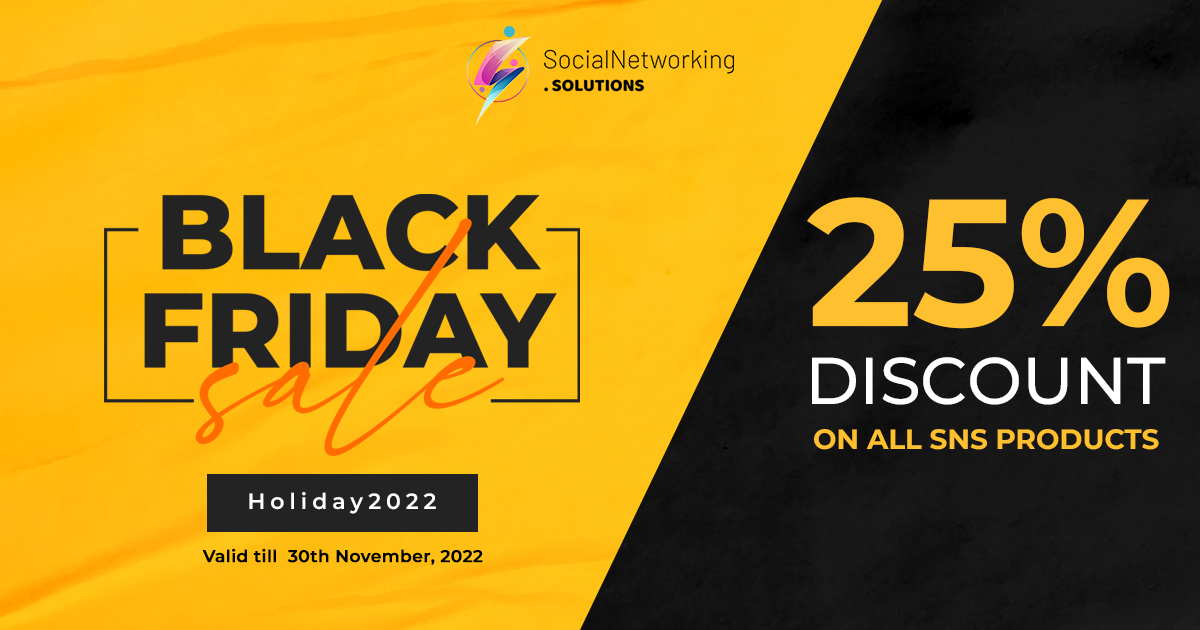 We have exciting news! As you may know, it's time for Black Friday/Cyber Monday discounts. Our team has put together an amazing deal just for you! Read below to see how you can get 25% off during this sale!
If you're wanting to start your own Twitter alternative, hobby site, online store, pet site, or any other wonderful community, you're in luck! We have plugins, themes, and can do any customizations to make your community dreams come true. Now is the perfect time for you to start your community and save money.
Coupon Code: Holiday2022
Extra Bonus Sale!
We have decided to sweeten the sale! For any new customization projects that are $1,000 or above, we will provide a $100 discount if you mention this blog post.
We would love for you to post at the SocialEngine community and show us how you've used our products to make your dream communities! If you have any questions about this sale, please feel free to contact us.
The team at SocialNetworking.Solutions wants to extend our gratitude to our many thousands of clients that we have been blessed to assist over the years. We hope you all have wonderful and safe holidays.
GET CONNECTED WITH US !!!
To boost up the relationship between Experts & Clients, SocialEngine has introduced a new section within their community. So, to stay updated with our New releases, Upgrades & Exciting Offers, please join our SocialNetworking.Solutions Group on SocialEngine Community (after signup).
To stay tuned to our latest updates
Follow us on Twitter, Like us on Facebook, Subscribe our Newsletter
For urgent issues reach out to us at:
+91-9950682999 | vaibhav.sesolution