Here, in India we will be celebrating Dussehra Festival on 15th October 2021 to celebrate the victory of Lord Rama over demon King Ravana, Goddess Durga over demon Mahishasura, good over bad, and truth over lies.
So we are offering a Flat 30% Discount on all SNS Products including Plugins, Themes, Packages, Native Mobile Apps (Android & iOS) & Bulk deals till 24th October, 2021.
Coupon Code: Dussehra2021_30Off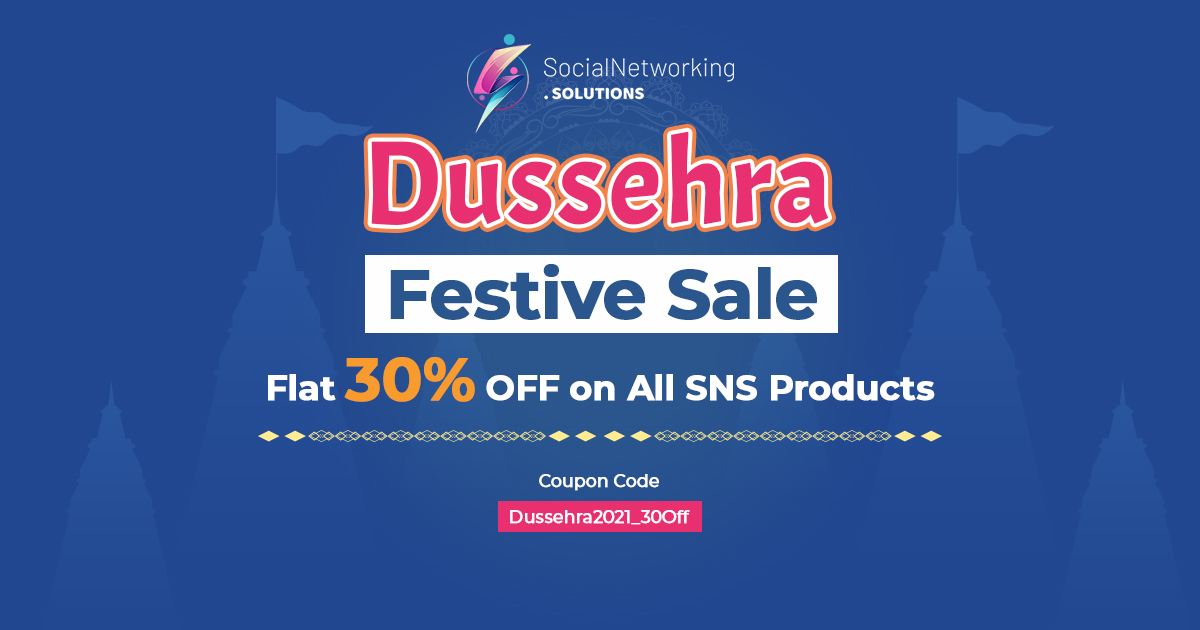 Offer Validity: 24th October, 2021.
Hurry Up! What are you waiting for??
May all the negativity in your life burn along with the effigy of Ravana. May you be successful and happy ever! Happy Dussehra!🙏🙏
Note: Due to the Festival holidays at our end, there can be a delay in support replies from our end from 15th to 17th October 2021.
GET CONNECTED WITH US !!!
To boost up the relationship between Experts & Clients, SocialEngine has introduced a new section within their community. So, to stay updated with our New releases, Upgrades & Exciting Offers, please join our SocialNetworking.Solutions Group on SocialEngine Community (after signup).
To stay tuned to our latest updates
Follow us on Twitter, Like us on Facebook, Subscribe our Newsletter
For urgent issues reach out to us at:
+91-9950682999 | vaibhav.sesolution