Since a long time, we all really get discouraged & exhausted due to this pandemic environment & problems. Real meaning of festival celebrations has somehow faded out among all of us & because of so many restrictions we don't have much excitement for the upcoming festivals. As we all know that Dussehra Festival is coming which signifies the victory of Lord Rama over Demon King Ravana, Goddess Durga over Demon Mahishasura, good over bad, and truth over lies.
So we are going to celebrate this festival with you all to make it more exciting & prosperous by offering Flat 30% Discount on all SNS Products including Plugins, Themes, Packages, Native Mobile Apps (Android & iOS) & Bulk deals till 28th October, 2020.
Coupon Code: Dussehra2020_30Off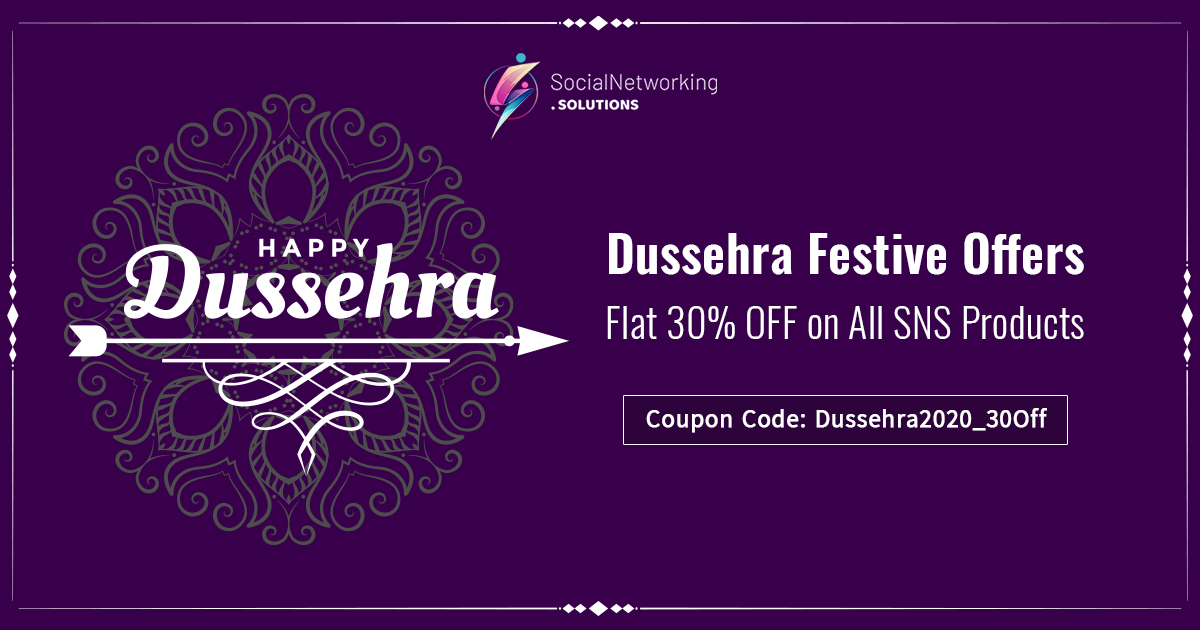 Offer Validity: 28th October, 2020.
Hurry Up! What are you waiting for??
May all the tensions in your life burn along with the effigy of Ravna. May you be successful and happy ever! Happy Dussehra!🙏🙏
Note: Due to the Festival holidays at our end, there can be a delay in support replies from our end during the sales period.
To stay tuned to our latest updates
Follow us on Twitter, Like us on Facebook, Subscribe our Newsletter
For urgent issues reach out to us at:
+91-9950682999 | vaibhav.sesolution