Here in India, we are going to celebrate its 74th Independence Day on 15th August 2020. So we are celebrating this happy & glorious moment by providing Flat 30% discount on all SNS Products including Plugins, Themes, Packages, Native Mobile Apps (Android & iOS) & Bulk deals till 20th August, 2020.
Coupon Code: 74Independence_30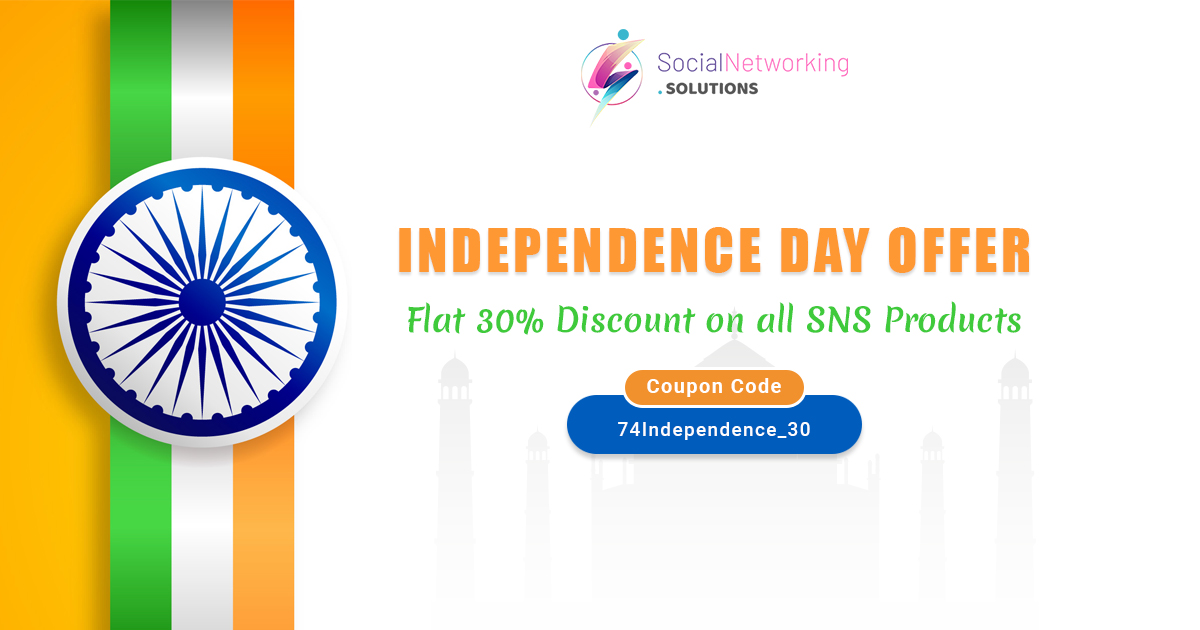 **The offer is valid till 20th August, 2020**
Due to this weekend Holiday there could be a delay in answering your support queries and resolving issues on your website due to the limitation of our team on 15th August.
Also checkout our exclusive New FB Clone Theme with an updated look & feel just like fb with advanced features.
To stay tuned to our latest updates
Follow us on Twitter, Like us on Facebook, Subscribe our Newsletter
For urgent issues reach out to us at:
+91-9950682999 | vaibhav.sesolution