3rd Birthday Anniversary Celebration
We're glad to celebrate our 3rd Anniversay with you this 8th July 2017 and share our achievements, new plugins, themes, services released in the last year.
To celebrate this Birthday Anniversary with you all, we're gald to offer Flat 30% discount on all our products.
Use Code: 3rdBirthday_30
Valid Till: 11th July 2017
We'are short of words in expressing our gratitude, so we have summarized our achievements, feedback, reviews, and thanks to our cients in a Video. Please see our video and share your feedback.
Few Clients Reviews
Reviews on Facebook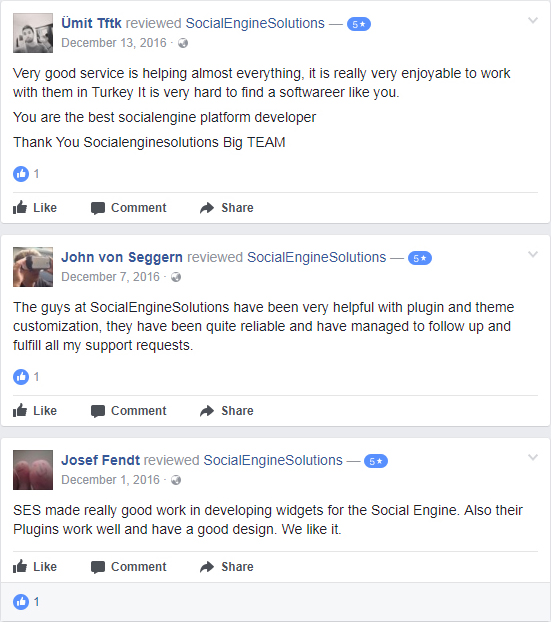 Reviews on SocialEngine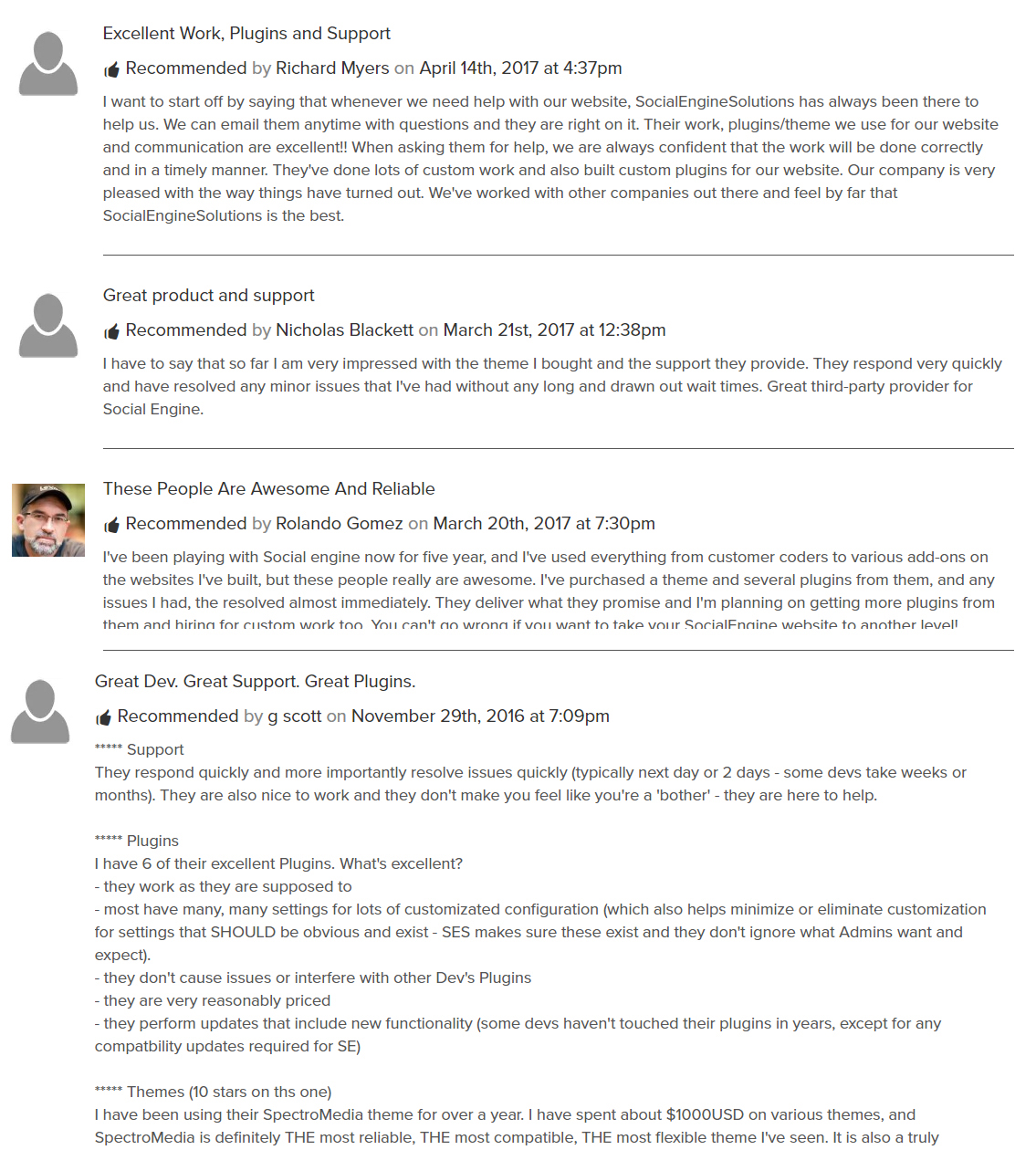 Thanks for your valuable Reviews and Support to bring us to the Top 4th Developer in SE Community.
Team SocialEngineSolutions – Promising to Continue the Hard & Good Quality Work