May the gleam of diyas enlighten your spirit and vanquish darkness from your life.
Have a happy, safe and blessed Diwali!!🙏
Festival offers are always unaffordable to miss, especially when they arrive as Diwali Bonanza. Diwali is a time to refurbish and rejuvenate for customers as well as for sellers. This festival of lights is usually the largest consumer spending period, accounting for billions in sales. This is because most consumers wait till Diwali to shop in order to avail themselves of the unbelievable prices and Diwali offers that only come once a year.
So we are here to make your diwali more auspicious & full of happiness by offering Upto 80% Off on everything including Plugins, Themes, Mobile Apps, Packages, Bulk Deals & Services till 22nd November 2020. These awesome discounts will surely gonna unfold your happiness & your festive mood.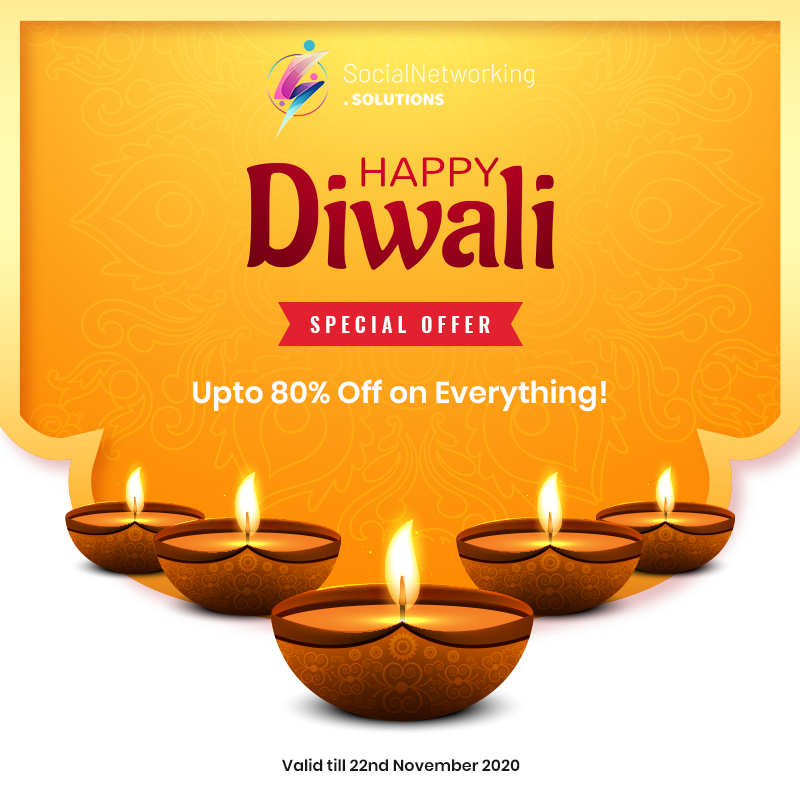 With this offer, we would like to inform you that to celebrate this festival our team will be working shortly from 14th Nov, 2020 to 16th Nov, 2020, so there might be a slight delay in replying to support tickets and doing the work.
To stay tuned to our latest updates
Follow us on Twitter, Like us on Facebook, Subscribe our Newsletter
For urgent issues reach out to us at:
+91-9950682999 | vaibhav.sesolution