We are very excited to share the happiest news for our company that our Team member who is also our CEO, Vaibhav is getting married on 22nd February 2018.
We will be celebrating this incredible occasion with him and his better half on 22nd and 23rd of Feb due to which there can be some delay in our support and other services.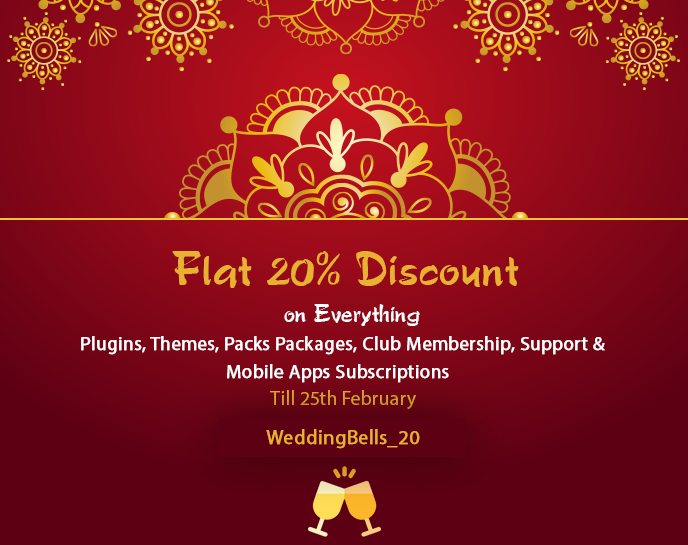 We wish them all the happiness and love in their life and May their future be filled with bright days, new opportunities and success.
Moreover, In this occasion we are offering Flat 20% off on all products including Plugins, Themes, Packs, Packages, Mobile Apps and Club Membership. Grab the offer now.
Coupon code – WeddingBells_20 | Till 25th February
Usage – One Time
Cheers to them!
Check out the reviews on SE for our plugin – https://www.socialengine.com/experts/profile/socialenginesolutions
We are out of words in expressing the gratitude for the support you have given to us.
To stay tuned to our latest updates
Follow us on Twitter, Like us on Facebook
You can subscribe to our Newsletter from the footer of our website.
For urgent issues reach out to us at: Whatsapp: +91-9950682999