We're really happy and glad that you were with is in Year 2016 and made it a successful year for us with your esteemed support and feedback which improved our products and services.
Now, Christmas 2016 and New Year 2017 is coming. As a gift we would like to offer 25% discount on all our Plugins, Packs, Packages and Themes from 24th December, 2016 to 2nd January 2017.
Use Coupon Code: xmas_ny2017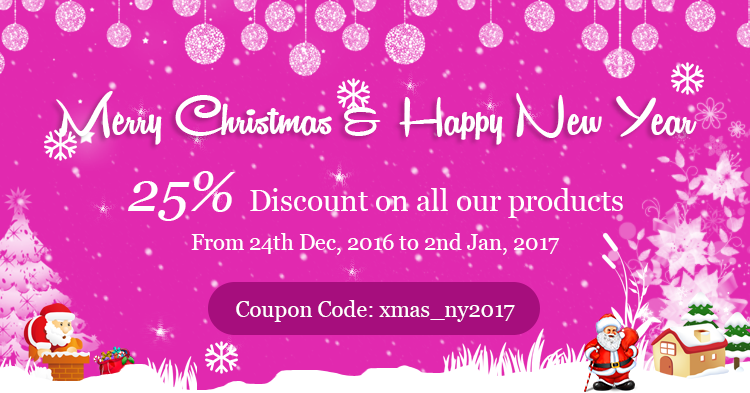 2017 Road Map
We're working hard here to provide you best of our work and support. We would be launching some new plugins, themes, packages, demo setups and services in this coming year which might interest you.
1. Advanced Activity & News Feeds plugin – Will include Hashtags, Reactions, Stickers, etc features in just $89.
2. Browser Push Notification Plugin – Will include sending notifications from admin, integration with site notifications, http and https supported, no branding for https websites, etc features.
In just $39.
3. New extensions for Advanced Events plugin
4. Upgrades in below plugins:
  ~ Advanced Blog Plugin
  ~ Advanced Videos & Channels Plugin
  ~ Advanced Music Albums, Songs Playlists Plugin
  ~ Advanced Photos & Albums Plugin
  ~ Advanced Footer Plugin
  ~ HTML5 Videos & Photos Background Plugin
  ~ Advanced Poke, Wink, Slap, etc & Gifts Plugin
5. Description and admin screenshots for new Responsive Vertical Theme. See demo here: http://vertical.socialenginesolutions.com/
6. New Themes
7. New demo setups
8. New Packages and Packs
9. Revamping our SocialEngineSolutions Website
We would be looking forward for your support and positive feedback on our Expert profile and products on SocialEngine.com. Click here to rate us.
To stay tuned to our latest news and updates: Follow us on Twitter, Like us on Facebook . You can now subscribe to our Newsletter from the footer of our website.